Retargeting or remarketing ads are a form of online advertising that targets individuals who have previously interacted with a website or brand. The idea is to display ads to these users as they browse other websites or social media platforms, to remind them of the brand and encourage them to return and make a purchase.
Retargeting ads work by using cookies to track a user's browsing behavior, allowing the advertiser to display ads to them based on their previous interactions with the brand. For example, if a user adds a product to their cart but does not complete the purchase, a retargeting ad might display the same product with a special offer to encourage the user to come back and complete the transaction.
Facebook is an important platform for retargeting ads because of its vast user base and the amount of data it collects about user behavior. Facebook's ad platform allows advertisers to create custom audiences based on user data, such as website visits, page likes, and past purchases. This means that advertisers can create highly precise retargeting ads that are more likely to convert.
Also, Facebook's ad platform offers a variety of ad formats and targeting options, making it easier for advertisers to create effective retargeting campaigns. For example, advertisers can use dynamic ads to show users the exact products they viewed on a website or use video ads to showcase a brand's message more engagingly.Choosing the perfect product is significant to creating successful white label facebook ads. For example, if you often buy accessories for your baby, you may have an idea what kind of product other parents need and purchase.
So how to build successful Facebook retargeting campaigns? Here is a helpful guide.
Set Up Your Facebook Pixel
What is the Facebook Retargeting Pixel?
The Facebook Retargeting Pixel is a piece of code provided by Facebook that you can add to your website. It is a tracking tool that allows you to collect data on user behavior and actions on your website. The pixel works by placing a small snippet of code on your website's pages, which enables Facebook to track and measure user interactions.
The primary purpose of the Facebook Pixel is to facilitate retargeting campaigns on Facebook. When someone visits your website, the pixel tracks their actions, such as product views, add-to-cart events, or purchases. This data is then used to create custom audiences for your Facebook Ad campaigns.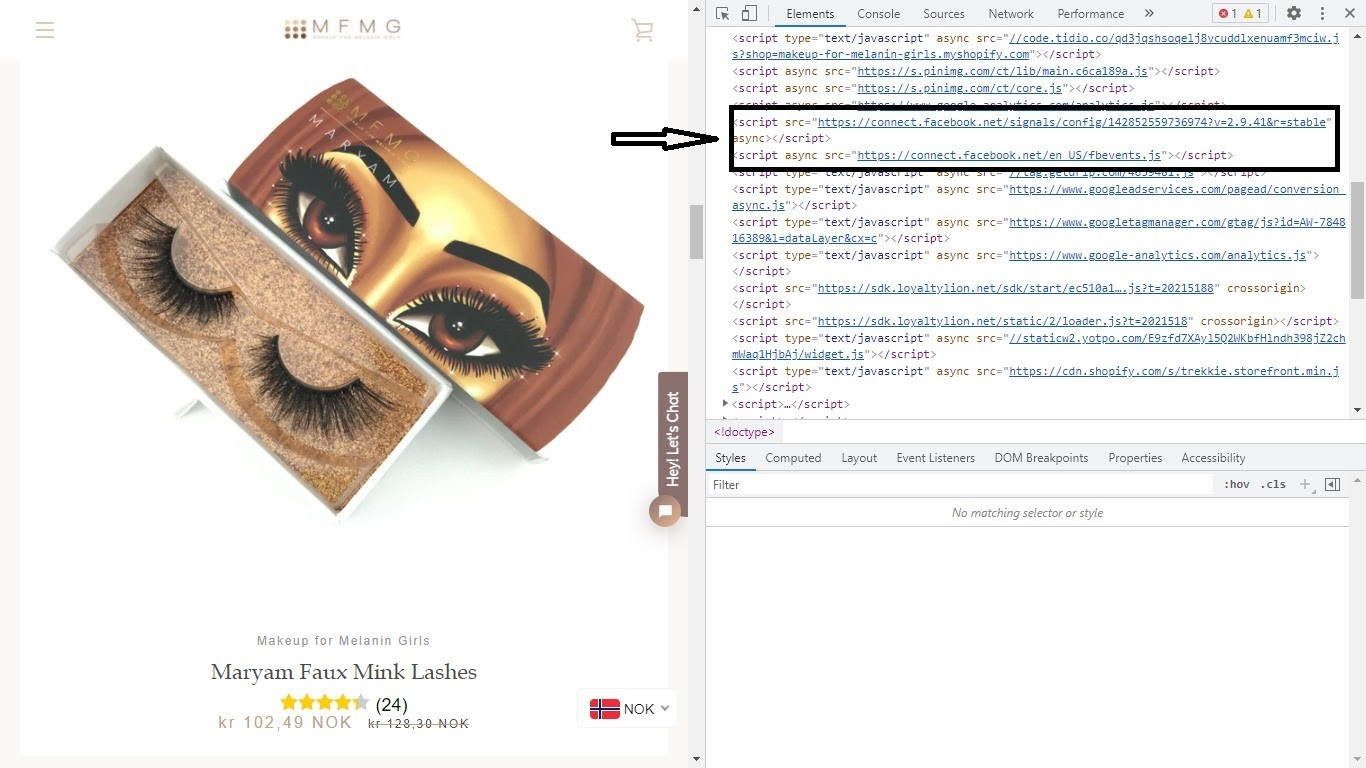 The Facebook Pixel offers several key functionalities:
Retargeting: The pixel enables you to retarget website visitors with relevant ads on Facebook. You can create custom audiences based on specific actions users took on your site and show them tailored ads.
Conversion Tracking: The pixel tracks conversions, allowing you to measure and optimize the performance of your Facebook ads. You can see which ads are driving desired actions, such as purchases or form submissions.
Lookalike Audiences: The pixel helps create lookalike audiences, which are new audiences that resemble your existing customers or website visitors. Facebook analyzes the data collected by the pixel to find users who share similar characteristics and behaviors.
Event Tracking: With the pixel, you can track and measure specific events or actions on your website. For example, you can track when someone completes a purchase, signs up for a newsletter, or adds items to a wishlist.
By installing the Facebook Retargeting Pixel on your website, you can gather valuable data about your audience's behavior and leverage that information to create more effective and targeted ad campaigns on Facebook. It provides insights into user actions, improves ad personalization, and helps you reach the right people at the right time.
How to Install the Facebook Retargeting Pixel on Your Website?
To install the Facebook Retargeting Pixel on your website, follow these steps:
Log in to your Facebook Ads account.
Click on the "Business Tools" dropdown menu in the upper-left corner and select "Pixels" under the "Measure & Report" section.
Click on the green "Create a Pixel" button and follow the prompts to set up your pixel. If you already have a pixel, skip to the next step.
Choose your pixel installation method. Select the "Manually Install the Code Yourself" option.
Get the pixel code: copy the entire code or click on the "Email Instructions" button to have the code sent to your email.
Add the pixel code to your website's header: go to your website's content management system (CMS) or website builder and locate the header section of your website. This is where you need to insert the pixel code. If you have access to your website's HTML code, you can directly add the code there.
Paste the pixel code into the header section of your website, right before the closing </head> tag.
Save the changes to your website and publish it. This will ensure that the Facebook pixel code is included on all pages of your website.
Verify pixel installation: Return to the Facebook Ads Manager and click on the "Continue" button. Facebook will automatically check for the presence of the pixel on your website. It may take a few minutes for the verification process to complete.
Once the pixel is verified, you can begin utilizing its features, such as creating custom audiences, tracking conversions, and running retargeting campaigns.
Remember to regularly test your pixel's functionality and ensure it is correctly tracking the desired events on your website. You can use Facebook's Pixel Helper browser extension to troubleshoot and verify the pixel's performance.
Create a Custom Audience
Now you should decide what audience you want to retarget. You can segment your audience based on their website interactions or their position in the customer journey. For example, you can focus on people who visited your website but did not complete a purchase.

To create a custom audience on Facebook, follow these steps:
Log in to your Facebook Ads Manager account.
Navigate to the Audiences tab: "Business Tools" → "Audiences".
Click on "Create Audience" in the Audiences dashboard, and select "Custom Audience" from the dropdown menu.
Choose the audience source: Facebook offers several options for creating a custom audience. Select the appropriate source based on the data you have available:

Customer File: Upload a customer list containing email addresses, phone numbers, or Facebook user IDs. Facebook will match the data you provide with user profiles.
Website Traffic: Use the Facebook Pixel or connect your website to track user interactions and create an audience based on specific actions or page visits.
App Activity: If you have a mobile app, you can create a custom audience based on specific in-app events or actions taken by users.
Offline Activity: Upload data from offline sources, such as customer lists or point-of-sale systems, to create an audience based on offline interactions.
Engagement on Facebook: Create an audience based on interactions with your Facebook Page, videos, lead forms, or other Facebook assets.

Configure the audience parameters depending on the chosen source. This may include selecting target countries, defining audience size, setting event rules, or filtering based on specific criteria.
Name and save your custom audience – it helps you identify it later. Click on the "Create Audience" button to save your custom audience.
Refresh the target audience periodically to ensure it includes the latest information.
After creating a custom audience, you can use it in your ad campaigns to target specific groups of users. When setting up your ad targeting, select the custom audience you created to reach those individuals.
Set Up Your Retargeting Ad Campaign
To start your new campaign go to Facebook Ads Manager and click on "Create". Firstly, you need to select a campaign objective that aligns with your goals. Here you should think: why do you need retargeting? Why do you want to apply it specifically to this audience? Choosing campaign goals is crucial because Facebook will use them to decide who sees your ads.

The main objectives of an advertising campaign can be divided into three categories:
awareness;
consideration;
conversions;
If your goal is to generate leads through retargeting, you can offer something valuable for free, such as a free course or an ebook. And if your goal is to drive conversions, you might consider offering a discount or a time-sensitive promotion to motivate visitors to take immediate action.

Secondly, set your budget. You can set a daily budget for each day the ad runs or a lifetime budget for the whole campaign period. Start from small amounts and after you find what works for you, you can increase the budget.
Thirdly, choose your ad placement. You can trust Facebook to automatically choose the placements for your ads. Alternatively, you can manually select where you want your ads to be displayed. It can be Facebook and Instagram feeds, stories, Messenger, etc.
And finally, develop compelling ad creatives that resonate with each audience segment. Show personalized content, highlight previously viewed products, or provide exclusive discounts to entice users back.
Adjust the delivery and frequency capping settings to control how often your ads are shown to each audience. Avoid overwhelming users with excessive ad exposure.
Monitor Your Campaign
After your retargeting campaign is created and launched, you can monitor its progress.
Use Facebook Ads Manager to track key metrics like click-through rates (CTR), conversions, and return on ad spend (ROAS).
Continuously analyze the campaign performance and make data-driven optimizations. Adjust ad creative, audience segments, bidding strategies, or ad placements to improve results.
Conduct A/B testing to experiment with different ad variations, messaging, or landing pages. Identify what works best and scale your Facebook Ad campaign by expanding your reach to new audiences.
Remember, a successful retargeting campaign requires ongoing monitoring, testing, and refinement. Stay attentive to your audience's behavior and adapt your strategies accordingly to maximize the effectiveness of your Facebook retargeting ads.
Conclusion
Retargeting is an important part of any advertising campaign, especially in the long term. Engaging people who have previously interacted with your brand helps improve brand recognition, establish a solid reputation, and build strong relationships with customers.
Facebook offers a multitude of tools for running a successful retargeting campaign. For instance, Facebook Pixel enables you to track your customers' actions, allowing you to segment your audience and retarget specific segments that interest you. By continuously monitoring the progress of your campaign, you can make timely adjustments to achieve more effective results.
Andrej Fedek is a digital marketer. He recently started his own blog about digital marketing called InterCool Studio. His passion is to help startups grow and thrive in a competitive environment.